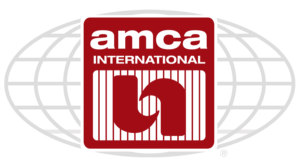 Performance Validation for Air Movement & Control Products
Gain Competitive Advantage with AMCA Certified Products
The AMCA International Certified Ratings Program is a globally recognized third-party program that gives buyers, specifiers and users assurance that manufacturers' published data for air movement and control products are accurate. AMCA's product certification program tests for energy efficiency, sound, and overall performance.
AMCA certification facilitates sales to those companies that require such validation. Additionally, it provides a third-partly endorsement of the product to those who may not require AMCA certification, but still require confirmation that the product performs as specified.
Geoff Sheard has managed the AMCA certification process for fan clients across the globe with a range of products. His expertise ensures your product obtains the required certification on schedule.
AMCA Certified Product Categories
Acoustic Duct Silencer
Agricultural Fan
Air Circulating Fan
Air Curtains
Airflow Measuring Station
Axial Fan
Ceiling Ventilator
Centrifugal Fan
Damper
Energy Recovery Ventilator
Evaporative Cooler
Induced Flow
Large Diameter Ceiling Fan
Louver
Mixed Flow Fan
Positive Pressure Ventilator
Power Roof Ventilator
Propeller Fan
Single Room Air Handler
Jet Fans