Dr. Sheard is the President of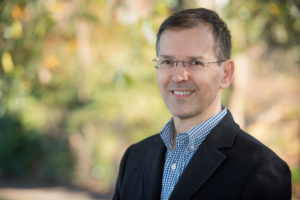 AGS Consulting, LLC. He is an engineer with over 30 years experience in the aerodynamic and mechanical design of rotating equipment. Since 2000, he has focused exclusively on the development of high efficiency fans for commercial and industrial applications.
Dr. Sheard was awarded the degree of Doctor of Science (DSc) by Aston University in 2015. Held to a higher standard than a PhD, a DSc is the highest honor a university can bestow in recognition of a scientist or engineer's contribution to knowledge. The DSc was awarded for innovation in industrial turbomachinery and recognizes Dr. Sheard's 'distinguished, substantial and original contributions to knowledge' in adapting and applying technology originally developed within the aerospace community to the design of low-noise, high efficiency fans intended for air movement application.
Dr. Sheard also has doctorate degrees from the University of Oxford in turbomachinery aerodynamics and from the University of Northampton in leadership and team development. He holds an MBA from Cranfield University and a bachelors degree in mechanical engineering from Liverpool University.
Dr. Sheard played an active role in the European fan community during development of European Union Regulation 327 mandating minimum fan efficiency levels. In his capacity as President of AMCA, and then Chairman of the AMCA Board of Directors, he was involved in ASRACs efforts to improve the U.S. Department of Energy's efficiency standard for air movement fans. He is therefore uniquely qualified to design fans that comply with both current and forthcoming efficiency regulations worldwide.
He is a chartered engineer, a Liveryman of the Worshipful Company of Engineers, a fellow of the Institution of Mechanical Engineers, a fellow of the Royal Aeronautical Society, a fellow of the American Society of Mechanical Engineers, and a fellow of the Chartered Institute of Building Service Engineers.